How to choose a smart watch?
Smart electronic watch selection strategy
1. Compatible system: Know whether the smart watch is compatible with your mobile phone. It is recommended not to buy a smart watch that is not suitable for your mobile phone to avoid functional limitations when using it. 
2. Battery life: Battery life is one of the most critical factors in evaluating a smartwatch. Choose the corresponding watch according to the required battery life, but usually the battery life of smart watches varies. In fact, most performances are generally inversely proportional to battery life.
3. Strap selection: refers to the fit of the strap to the wrist. A watch that doesn't fit on your wrist, no matter how powerful it is, is not satisfactory. You can measure the wrist circumference according to the strap data provided by the merchant to choose a suitable strap and suitable material.
4. Function selection: Choose additional functions according to your own preferences. First determine whether you need a more professional watch. For example, if you pay more attention to your own activities, you can consider a watch equipped with a heart rate sensor and other motion monitoring function modules.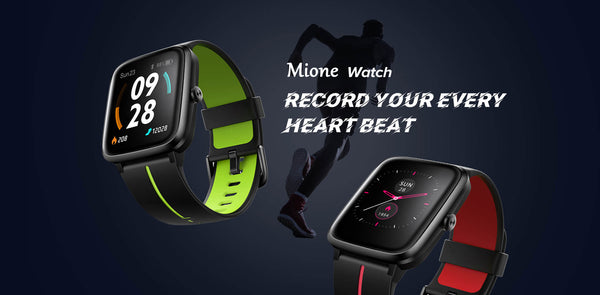 General classification of smart watches
1. Smart sports watches generally have the functions of waterproof, shockproof, and continuous heart rate monitoring. In fact, weight is the advantage of smart sports watches. The watch is light in weight, only about 10 grams. It is the first choice for sports such as mountain climbing, swimming, and playing.
Smart sports watches can continuously monitor heart rate, preset exercise heart rate intervals, make exercise analysis in time, provide the most complete and best exercise program, and make exercise scientific.
2. Adult smart watches can generally be used to make and receive calls, send and receive text messages, monitor sleep, play music, and take pictures. You can use smart watches to achieve some communication and entertainment functions without the need for a mobile phone.
Adult smart watches should be rich in functions to meet the functional needs of most people; they should have the functions of receiving information and making calls, and handle various things anytime, anywhere; they can play music, take pictures, and record happy moments on the road in time.
3. Children's smart watches generally have functions such as two-way calling, multiple positioning, pedometer timer, SOS for help, etc., so that parents can contact their children in time, locate and query their children's location in real time, and protect their children's safety.
The operation of children's smartwatches should be simple and easy to learn and convenient for children to use; it should have precise positioning and super battery life; safety protection functions such as safe area, Bluetooth accompanying, one-key call for help, etc.; parents can control the functions at any time to prevent children from becoming addicted to playing.
4. Smart watches for the elderly generally have functions such as ultra-high-precision GPS positioning, family calls, emergency calls, heart rate monitoring, sedentary reminders, and medicine reminders, which can detect the physical condition of the elderly in real time and ensure the health of the elderly.
The smart watch for the elderly should be simple to operate and can be easily used by the elderly; the appearance can be more traditional, the dial is large, and the screen display font of the watch should be large and clear; the positioning is accurate and the location of the elderly can be known in real time, and the safety is more guaranteed.